Sign up to try a free lesson
All new students start with 2 FREE orientation lessons to see if the program is right for you. 
Come out to fun, high energy karate classes this summer!
Get 8 weeks plus a FREE uniform for $145+hst.
You can register for our SUMMER SPECIAL June 30th (but can start anytime after your 2 free lessons). 
For new students only.
Happy parents and students
all around
"I can't say enough how much I love this place! My son is learning so much and he LOVES to go to class. There's something so rewarding in watching your child learn and grow so quickly. I couldn't ask for a better environment for my son."
Nicole Dunn, Listowel, ON
"Karate is a great tradition at any age. My family all started training together a couple of years ago. I'm in my 40s and have trained with a new karateka of 63!"
Jason Campbell, North Wellington, ON
"My girls joined Promar Karate as Kinderkicks about 4 months ago. They absolutely love it! My kids love going to class. They have learned so much and love earning stripes on their belts. This is a great atmosphere for kids and families."
Linzie Weber, Atwood, ON
"Our oldest has a lot of energy and some big feelings; it's amazing how much calmer he is since he started. Last year we began sending our youngest out and an unexpected benefit is that they get along better at home! I'm glad we decided to try out a class."
Elina Wentworth, Listowel, ON
Teaching karate for over 40 years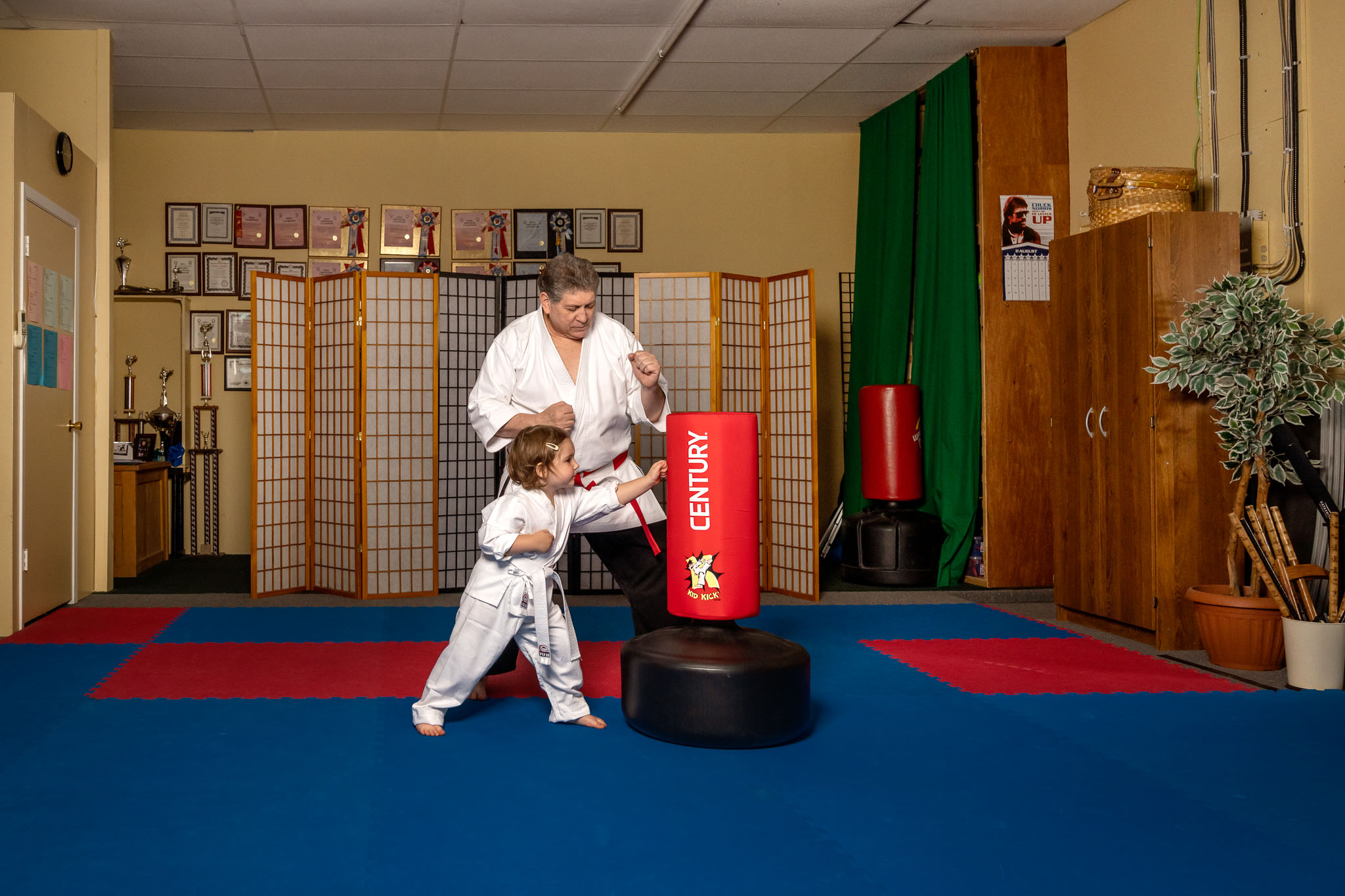 What are the benefits of karate?